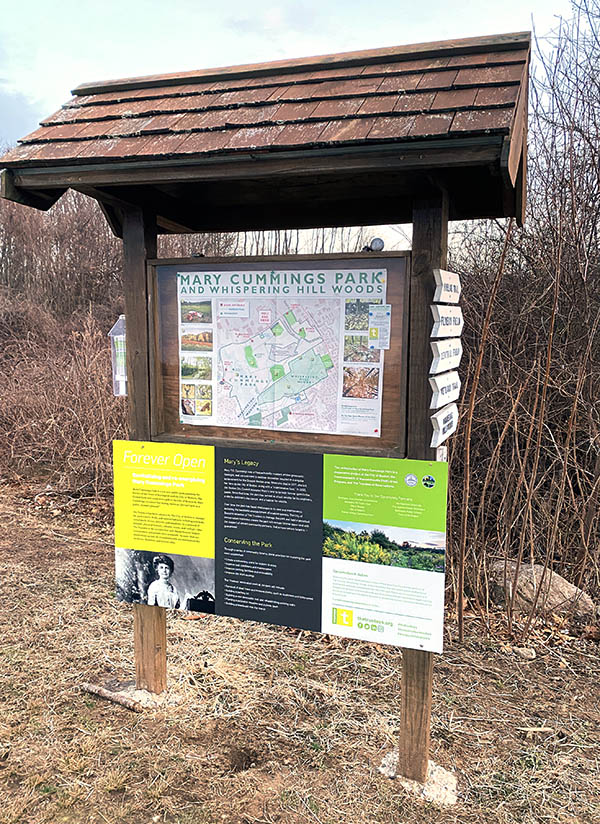 This photo is a good example of the transition the park is going through from being looked after by The Friends of Mary Cummings Park to being one of the major parks under the protective wings of The Trustees.
The graphic board from Trustees is temporarily placed on our existing kiosk. In order to allow you to read their graphic we present it below, in sections.
You can learn more about The Trustees plans for the park at their website.