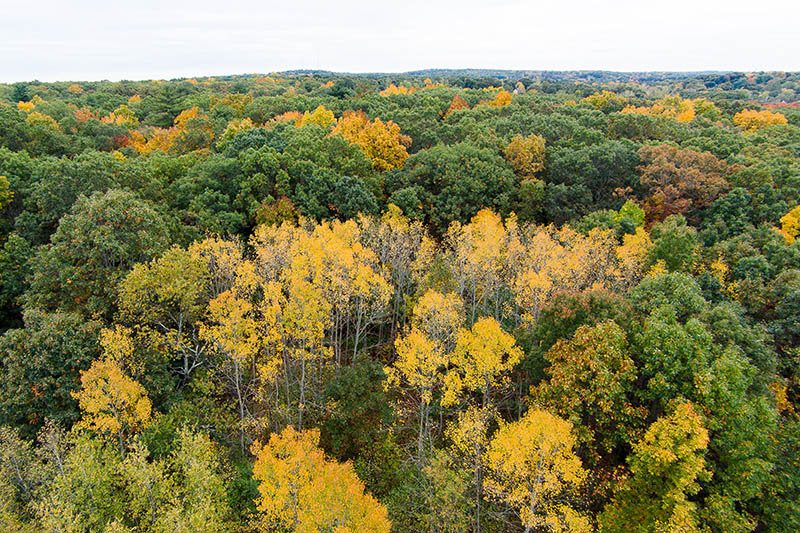 An Overview
Mary Cummings Park is one of the great public parks of Greater Boston. This over two hundred acre public park on the Burlington-Woburn border was created when the Boston City Council accepted Mary P.C. Cummings land in 1930 to be kept forever open as a public pleasure ground.
Adjacent to Mary Cummings Park itself is another 100 acres of protected conservation and recreation land, including a 75-acre parcel known as Whispering Hill, now owned by the City of Woburn and held as public parkland and 25 acres which is part of the Quail Run Conservation land.
We believe that Mary Cummings Park, the surrounding conservation lands, and open space, provide much needed outdoor recreational opportunities and wildlife habitat as part of Greater Boston's own "Emerald Necklace".
"Friends of Mary Cummings Park" was formed to help keep our park forever open as a public park and playground, to promote recreation and the protection of its wildlife, habitat and watershed.
2012 Vision for Mary Cummings
In 2012 we published A Vision for Mary Cummings Park, a booklet that detailed the history of the park and presented a vision for the future.
While the booklet is outdated in certain respects, it still presents a generally good overview of the park, past, present and future.
The main element missing from the 2012 version is the involvement of The Trustees of Reservations with Mary Cummings Park, and a possibly long-term arrangement with TOR as park manager.
Click here to download the 2012 Vision for Mary Cummings Park (8mb PDF).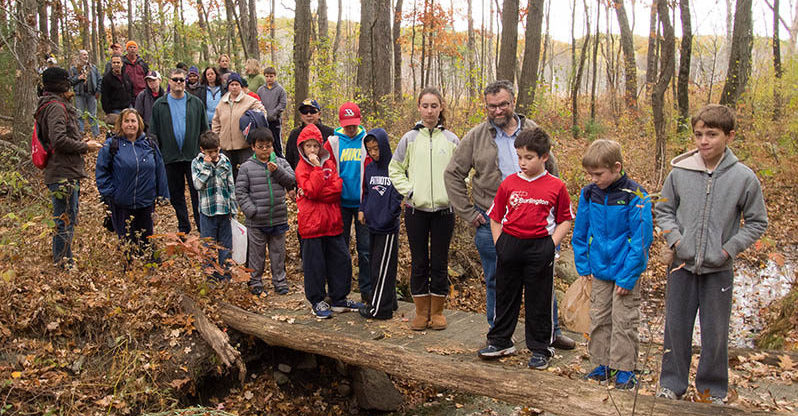 Your Event at the Park
For larger organized events you can apply for a permit with the City of Boston using their downloadable form. Call (617) 635-3699 for details.
Compared to other public parks in Metropolitan Boston
List of public parks inside rt. 128 sorted by size in acres
7,000 acres - The Blue Hills Reservation Quincy, Dedham, Milton, Randolph
2,200 acres - Lynn Woods Reservation, Lynn
2,060 acres - The Middlesex Fells Reservation, Malden, Medford, Stoneham, Melrose, Winchester.
700 acres (mostly wetlands) Cutler Park, Needham, Dedham
640 acres Breakheart Reservation, Saugus
600 Rumney Marsh Reservation, Saugus, Revere
527 acres Franklin Park (including Zoo and golf course), Boston
500 acres Horn Recreation Area, Woburn
475 acres Stony Brook Reservation - West Roxbury, Hyde Park
285 acres Mary Cummings Park (210 acres) and Whispering Hill Woods (75 acres), Burlington, Woburn
265 acres Arnold Arboretum, Jamaica Plain, Boston
250 acres Prospect Hill Park, Waltham
129 acres Salem Woods at Highland Park, Salem
120 acres Alewife Reservation - Cambridge, Arlington, Somerville
107 acres Pine Banks Park, Melrose, Malden
100 acres Millenium Park, Boston
90 acres Allendale Woods, Boston
80 acres Merrymount Park, Quincy
59 acres Beaver Brook Reservation, Waltham
50 acres Boston Common, Boston (75 acres with public garden)
50 acres Brooks Estate, Medford
*As you can see, depending how you count the land use, Mary Cummings Park is about the 10th largest park in Metropolitan Boston. No matter how you count it, this is a valuable public park deserving of our respect and good stewardship.